The secret to escape from this room lies from the messy objects in this studio bedroom. This guide will walk you through each of the puzzles and items to make your escape!
We have divided the walkthrough guide into 3 sections to help you backtrack if you have already passed the stage. If you are aiming for 100% three star completion the first time around, simply follow the steps in order.
Main Escape | Bonus Star | Quiz Solution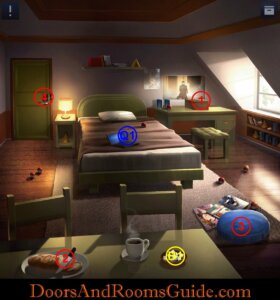 Main Escape
1. Puzzle: Locate a wooden box on top of the table. Solve puzzle to obtain a SIM card inside the box. If you are having trouble solving the puzzle, please check the picture below for some tips.



2. Knife: Grab the knife on the table next to the bread.
3. Pillow: Use the knife to slice open the pillow. Get a key card inside the pillow.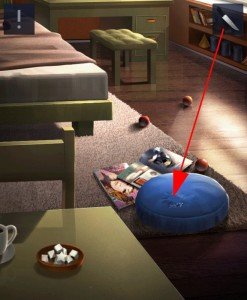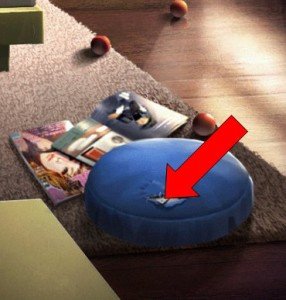 4. Door: Open your inventory. Combine the Sim Card and Key Card.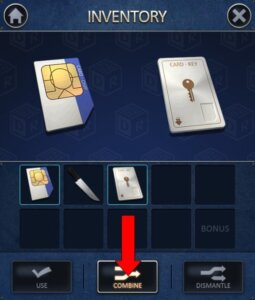 Locate the door switch. Unlock the switch with key card. Open the door to head to the next level!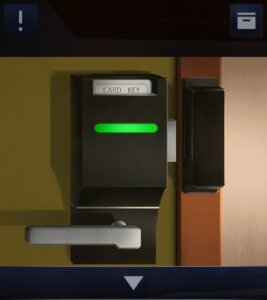 Bonus Star
B1. Get the Bonus Star disguised as a sugar cube in a plate of sugar cubes on the table next to the coffee cup.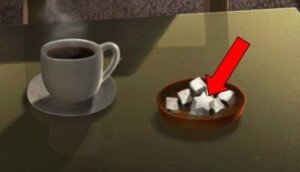 Quiz Password
Q1. Search the room for three objects – Cone, Cylinder, and Balls. Count the number of each objects. You will find the following Four Yellow Cones (4), Six Blue Cylinders (6), and Seven Red Balls (7).
Look at the computer on top of the bed. Solve the quiz by multiplying the numbers that you have found 4x6x7=168. Enter password: 168. You have passed the math quiz!