In Chapter 4-6, your goal is to solve the puzzle without waking up the dead. In this complete and detailed walkthrough, we will guide you with the way to beat the room.
1. When you first enter the room, the room is pitch black. Pick up the shining dot near the right side of the room. You will find that its a lighter. 2. Use the lighter near the left side of the room to light up the candle and the light.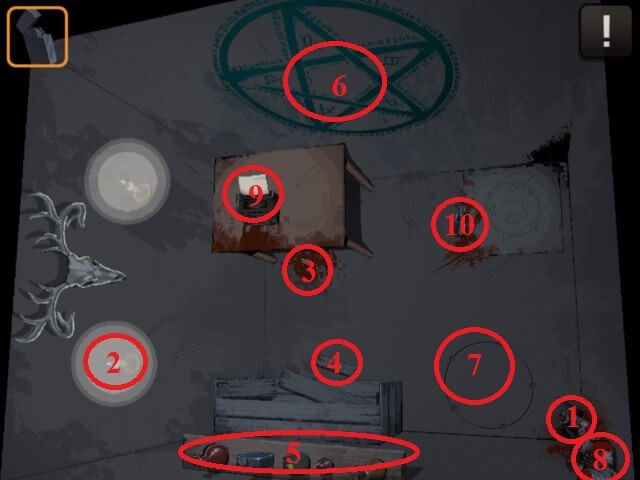 3. Pick up the clipper near the table.
4. Pick up the piece of wooden board and observe it. The "SOS" is a common term of "Help".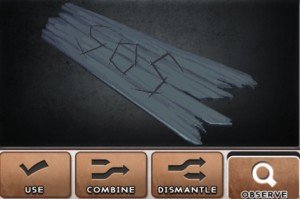 5. Obtain all of the bottles on the shelf.
6. Observe the weird star symbol on the wall. You will find that your bottles correspond to the writings on the wall. The order is determined by the way the "arrow" is drawn.
7. Now place all of the bottles onto the symbol accordingly. Please note that you must do in this order. If not the mummy will wake up and kill you while you finish cutting the wires.
8. Use the wire clipper to cut all of the wires on mummy's mouth. Obtain a few keyboards keys. Observe them and you will find "E" and "L" have blood on them.
9. Observe the type writer and you will find that "H" and "P" have blood on them.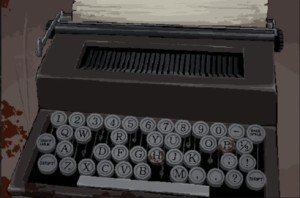 10. By putting together the letters, you will have "HELP".
Now H is the 8th letter in the alphabet
E is the 5th letter in the alphabet
L is the 12th letter in the alphabet
P is the 16th letter in the alphabet.
Put everything together you obtain the code to break the lock: 851216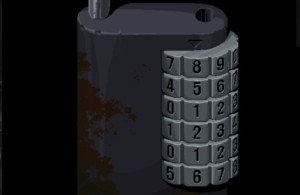 Speed Pass Note
Simply type in the code 851216 to unlock the room and escape from this stage instantly.