This room can be quite complicated with all the items that you can obtain in the game. We have provided this thorough walkthrough to help you beat the game easily!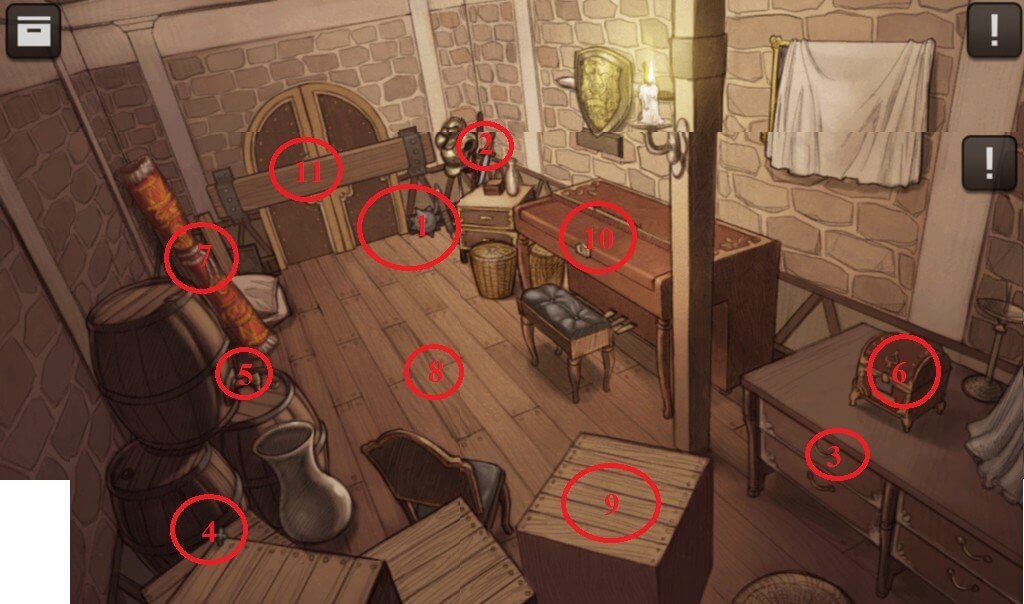 1. Pick up the mace.
2. Pick up the sword.
3. Pick up the faucet handle from the drawer.
4. Pick up the jewelry box lock on the box.
5. Use the faucet handle on the barrel to obtain a doll.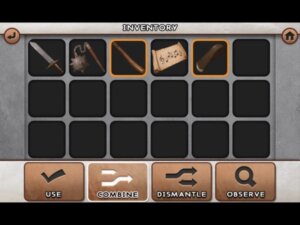 6. Use the music box key to open it. Place the doll on their to obtain the piano key.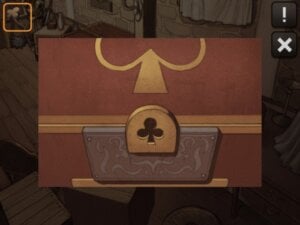 7. Use the sword to cut open the carpet to obtain a musical note.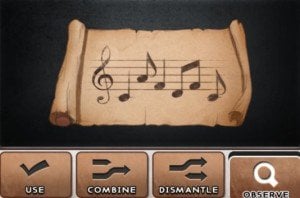 8. Use the sword to open up the wooden board. Obtain a piece of wood.
9. Use the mace to break the wooden box. Obtain a piece of axe blade.
10. Use the piano key to unlock the piano. Now if you know some music simply play out the song on the piano. But if you have no clue, simply use the following keys and orders: 1-6-4-2-4-1. Obtain an emblem after ward.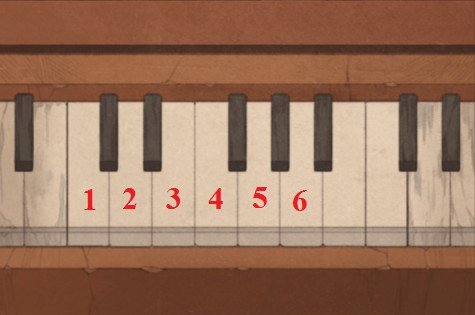 11. Combine the piece of wood with the blade to get an axe. Use the axe to cut open the door blocker. Your goal with the final puzzle is to switch the two sides. If you are having trouble with this puzzle, use the following sequence to break out of the room!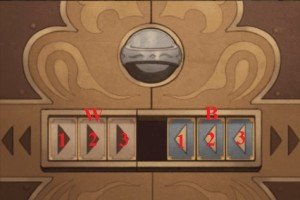 W3, B1, B2, W3, W2, W1, B1, B2, B3, W3, W2, W1, B2, B3, W1