The room 5-2 in this game features a dining room.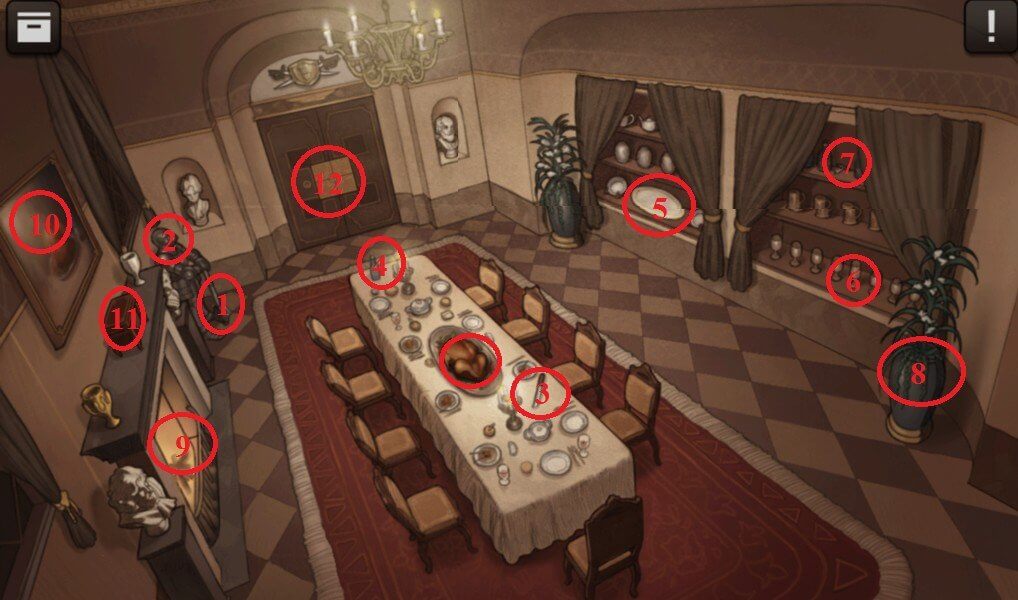 1. Pick up the mace from the set of armors.
2. Obtain the helmet.
3. Grab the knife on the table.
4. Get the bottle on the table.
5. Obtain the plate from the shelf.
6. Get the glass from the shelf.
7. Get the bottle opener.
8. Use the mace to break the vase and the helmet to pick up the dirt.
9. Place the helmet full of dirt into the fireplace.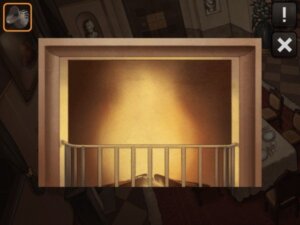 Use the knife the cut open the turkey in the center to pick up a note.
10. Check the painting for clues. Combine the painting together with the fire place clue, you will obtain what those pictures relate to each of the symbols.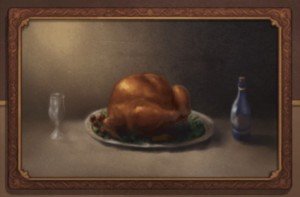 Observe each of the pieces that you have in your possession.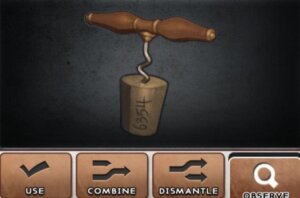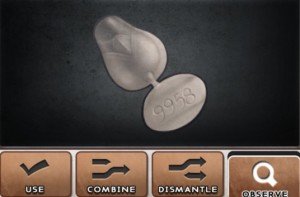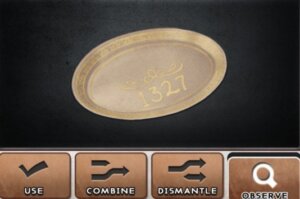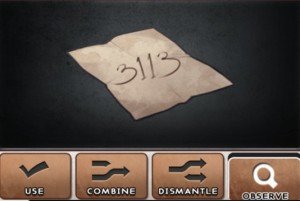 You will obtain the following information:
I = Turkey = 3113
II = Plate = 1327
III = Glass = 9958
IV = Champagne = 6354
11. Now place that into the box, you obtain the answer: 3795 accordingly shown in the following picture. Obtain a ring that can be used to unlock the final puzzle.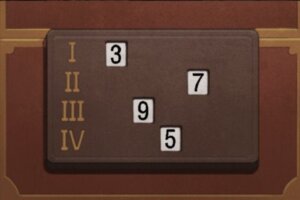 12. Place the ring inside the door to activate the puzzle. Try to see if you can solve it. However, if you are having trouble, below is a quick sequence to help you out. C-B-A-A-B-C-D(5)-C(4)-A(4)-D(6)-A(5)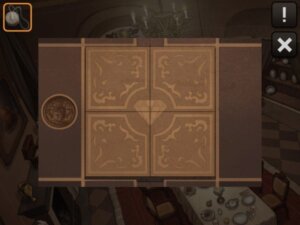 Speed Pass Note
Type in 3795 to unlock the jewel box in step 11. Obtain the ring and unlock the final puzzle. Use the sequence to quickly escape from the room.