Welcome to the guest room of Doors and Rooms. In this room you will be playing chess to escape. If you are unfamiliar with the rules, you have come to the right place. This walkthrough will guide you through the entire stage.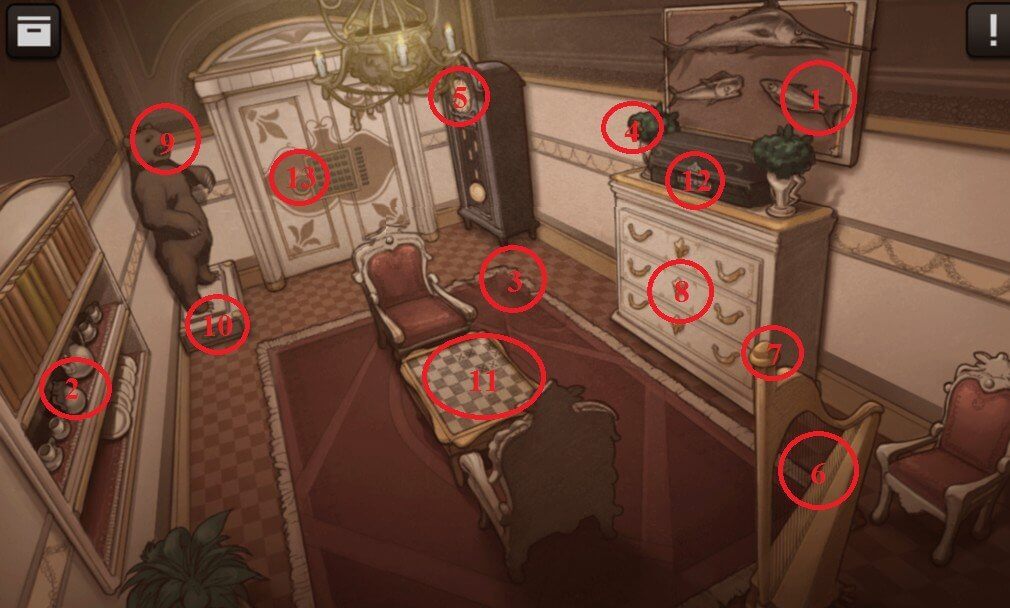 1. Pick up the fish off the wall.
2. Pick up the pot from left side of the room. Dismantle the pot to obtain a chess piece.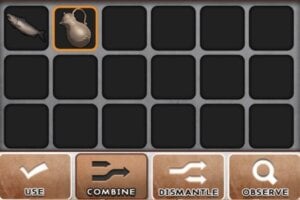 3. Check under the carpet for a chess piece.
4. Check the plant to the right side of the room for a chess piece.
5. Check the clock and note the positions as clue for the harp.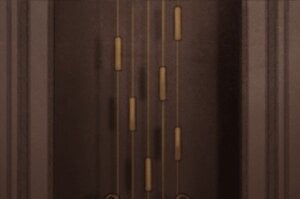 6. Play the harp based on the clock clue to unlock a key. If you are not sure, use the following sequence: 5-1-4-2-5-3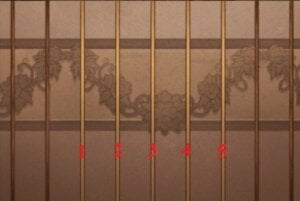 7. Obtain the key after playing the harp.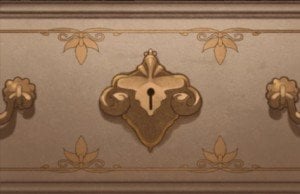 8. Use the key to open the drawer for chess notes and another chess piece.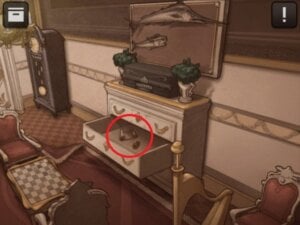 9. Place the fish into the bear to unlock the shelf underneath.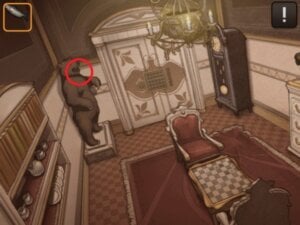 10. Open the drawer to obtain the final chess piece.
11. Now observe all of the chess pieces and place them on the board. Your goal is to figure out which "spaces" are the safe spots. If you are having trouble, we have graphed out the "safe zones" for this chess puzzle.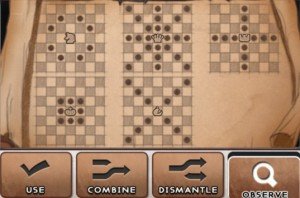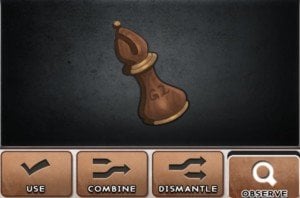 12. After going through an intense chess puzzle, you will find the answer to be following. Obtain the knife.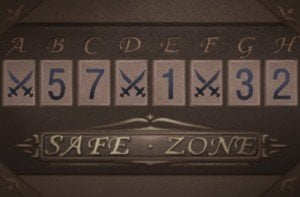 13. Dismantle the knife and insert into the final puzzle.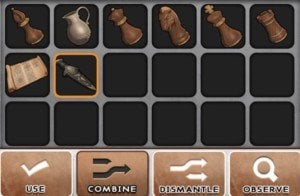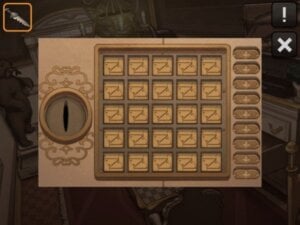 Your goal is to open up all the slots to pass the puzzle. If you are having trouble, we have prepared a very easy to use solution to guide you through the puzzle stage.