In this stage, you are in a tavern. This stage will test you hearing and your bartender skill.
We have divided the walkthrough guide into 3 sections to help you backtrack if you have already passed the stage. If you are aiming for 100% three star completion the first time around, simply follow the steps in order.
Main Escape | Bonus Star | Quiz Solution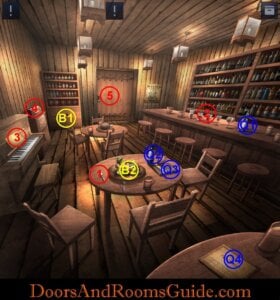 Main Escape
1. Spoon: Pick up a spoon from the table.
2. Glasses: Check out the wine glasses at the bar table. Tap on each glass with your spoon. Listen to the sound. Then arrange the sound in ascending order.
Do = 3
Re = 5
Mi = 2
Fa = 4
Sol = 1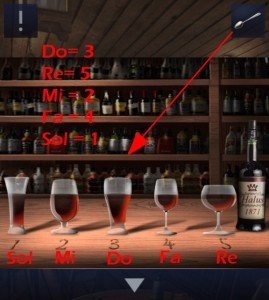 3. Piano: Look closely at the music sheet on the piano. Assuming each line represent a note. The music will play out: Fa Re Mi Sol Do. Translate that using the wine glass conversion. Get password: 45213.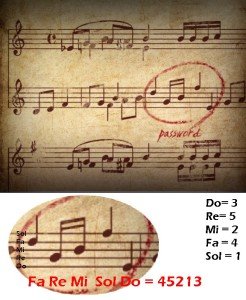 4. Chest Box: Enter the password: 45213. Open the chest to get the door key.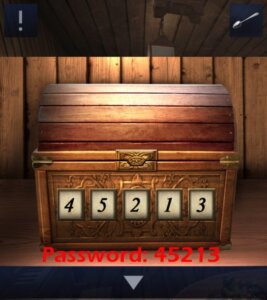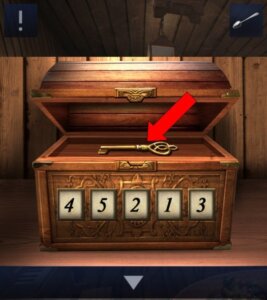 5. Door: Escape the room by using the door key to open the door.
Bonus Star
B1. Open the cabinet door. Get a knife.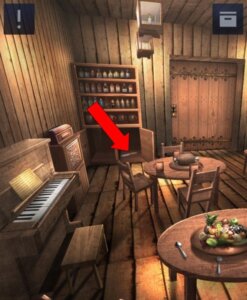 B2. Grab the star-fruit from a plate of fruits on top of the table. Use the knife to cut a slice of the star-fruit. You have made your own bonus star!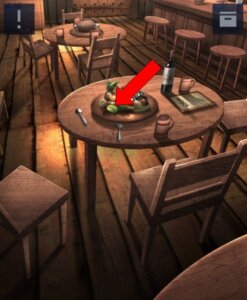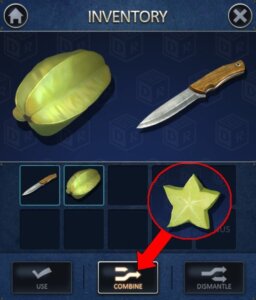 Quiz
Q1. Notice a wine glass is next to the wine glasses. Read the label: Halus 1871.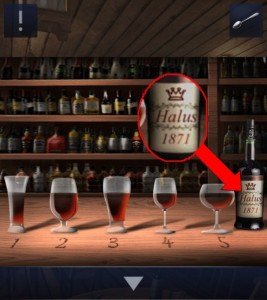 Q2. Another wine bottle is on top of the table. Read the label: Check the menu on top of the table. Kanatan 1855. There is a menu on the table. Read the last line: Blue beneta = halus + kanatan.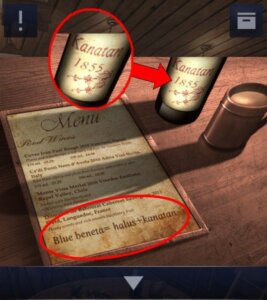 Q3. Look closely at a paper on the table closet to you. You will have to find the answer for Blue Beneta. Remember that Blue Beneta = Halus + Kanatan? Add up the two numbers 1871+1855 = 3726. Enter password: 3726.