In this stage, you need to find a way to open the chest box containing the key. This stage plays around with the idea that each of the alphabet correspond to a digit number. Please use our walkthrough to help you solve the puzzle and escape! Let us know if you are still having trouble beating the stage by leaving comments.
We have divided the walkthrough guide into 3 sections to help you backtrack if you have already passed the stage. If you are aiming for 100% three star completion the first time around, simply follow the steps in order.
Main Escape | Bonus Star | Quiz Solution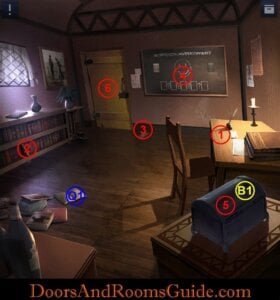 Main Escape
1. Desk: On the desktop, grab the pen and a piece of paper. Open the drawer. Get a letter card.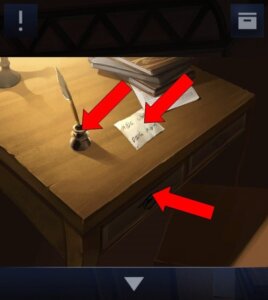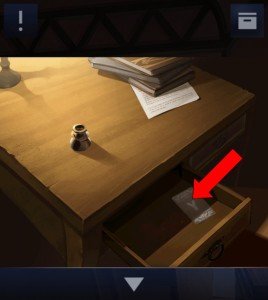 2. Book: Get a book from the bookshelf.
3. Floor: Pick up another letter card from the floor.
4. Blackboard: Pick up two more letter cards. Open inventory. Dismantle the book to get a letter card. Combine the pen and the blank card.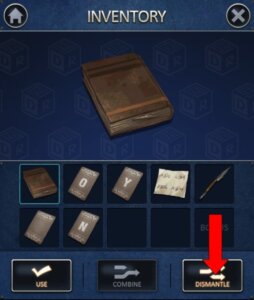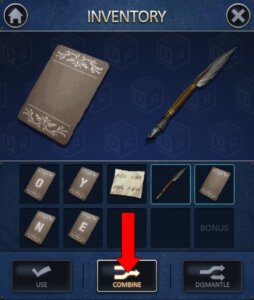 You have a total of five cards: E, N, J, O, Y. The smiley on the board is the hint. Insert letter cards on to the board.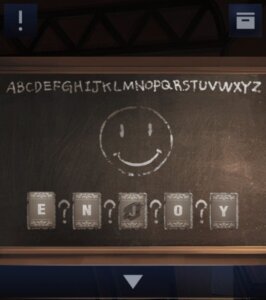 Open inventory again. Check the piece of scrap paper. This piece of scrap paper offers you the clue. The numbers of letters between each of the letters is noted the the circle. Now with that clue, count the number between the letters ENJOY. Get password: 8349.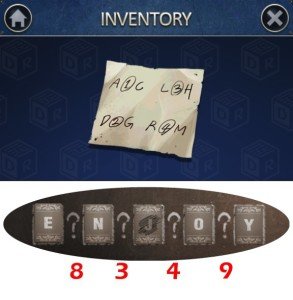 5. Chest Box: Unlock the chest box with the password: 8349. Find the door key inside the unlocked chest box.
6. Door: Use the door key to open the door and you have escaped!
Bonus Star
B1. The bonus star is the diamond mounted on top of the door key. Dismantle the key to obtain the bonu star for the stage.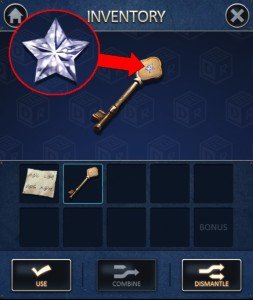 Quiz
Q1. Read the open book on the floor. The alphabet is a cipher with each letter corresponding to a number. For example, A is 1 and Z is 26. You will see that XY = 2425. Use the cipher below to decode the puzzle.
Q = 17
U = 21
I = 9
Z = 26
Combine QUIZ together and you will have the final password: 1721926. Use the password and solve the quiz.