In Chapter 2 Stage 13, you are now backstage at a television production room. Find a way to power up the monitors in order to uncover clues to help you escape. Follow our step-by-step walkthrough to achieve a 3-star passing. Please feel free to leave comments if you are still stuck after applying our guide.
We have divided the walkthrough guide into 3 sections to help you backtrack if you have already passed the stage. If you are aiming for 100% three star completion the first time around, simply follow the steps in order.
Main Escape | Bonus Star | Quiz Solution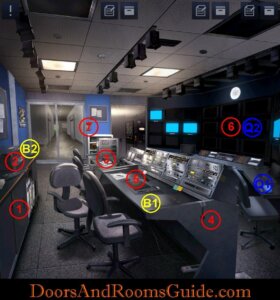 Main Escape
1. Cabinet: Open the cabinet door. Get a VHS cassette tape labeled PASSWORD.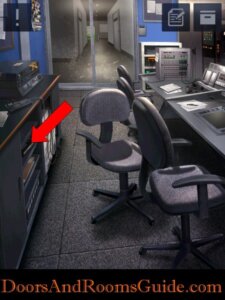 2. Tape Player: Insert the tape into the tape player. Either forward or rewind the tape and then remove the tape. Take a look at right side of the tape. A password of 9684 is revealed.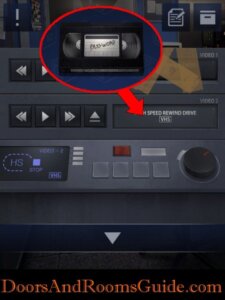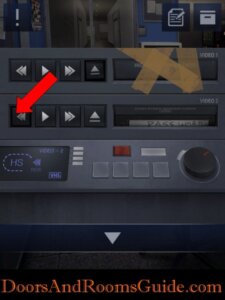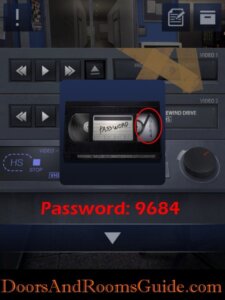 3. Extension cord: Pick up an extension cord from the control table.
4. Power: Use extension cord to connect the power cord to the power stripe.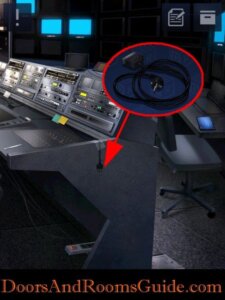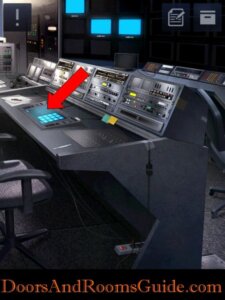 5. Monitor: The monitor is now turned on. Enter password: 9684 to see a message shown "Channel connect success".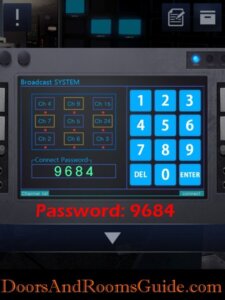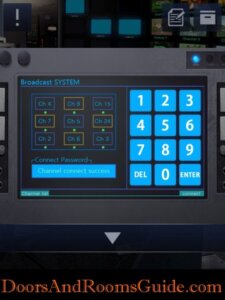 6. Wall TV: Look at the TV on the wall. There are nine channels with still images of animals and sports.
7. Door: Locate the door keypad. Observe the pac-man symbols on the top. The pac-man is your clue that they "eat" each other.
Use the TV channels as your reference. Arrange the channels in the order from the top to bottom of a food chain: Bird (5) < Snake (15) < Frog (2) < Grasshopper (4) < Grassland (3). Combine all the numbers to obtain the password.
Enter password: 515243. Exit through the door. You have escaped!
Bonus
B1. Grab a letter opener from the controller table.
B2. Go back to the VHS player. Use the letter opener to remove a broken button and find the bonus star attached to the back of the button.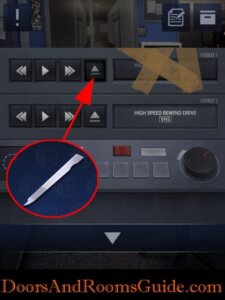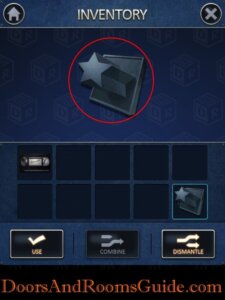 Quiz
Q1. Locate a tablet computer. The hint shows an array of circles from large to small.
Q2. Look at the wall TVs. Arrange the channels in the order of largest ball to smallest ball: Basketball (9) > Soccer Ball (6) > Baseball (7) > Golf Ball (24). Combine the order of the numbers for the quiz solution.
Go back to the tablet and enter the password 96724 to complete the quiz.