In Chapter 2 Stage 6 , you are stuck inside a wrecked train. In order to escape, find a way to access the control car. You will have to travel back and forth between the control car and rail car to make your escape. This walkthrough guide you through every single step so that you can escape without a sweat. Please leave comments if you are still stuck or confused after reading our guide. Thank you!
We have divided the walkthrough guide into 3 sections to help you backtrack if you have already passed the stage. If you are aiming for 100% three star completion the first time around, simply follow the steps in order.
Main Escape | Bonus Star | Quiz Solution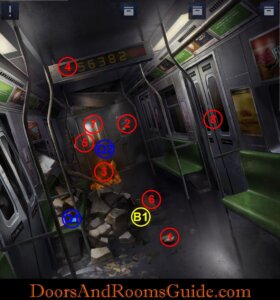 Main Escape
1. Rock: Pick up a rock on the floor.
2. Fire extinguisher: Use the rock to break the glass. Grab the fire extinguisher.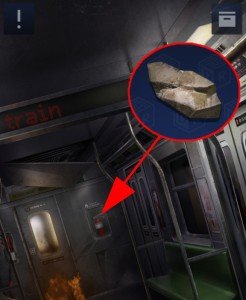 3. Fire: Put out the fire with the fire extinguisher.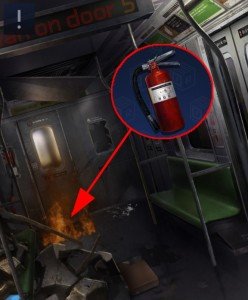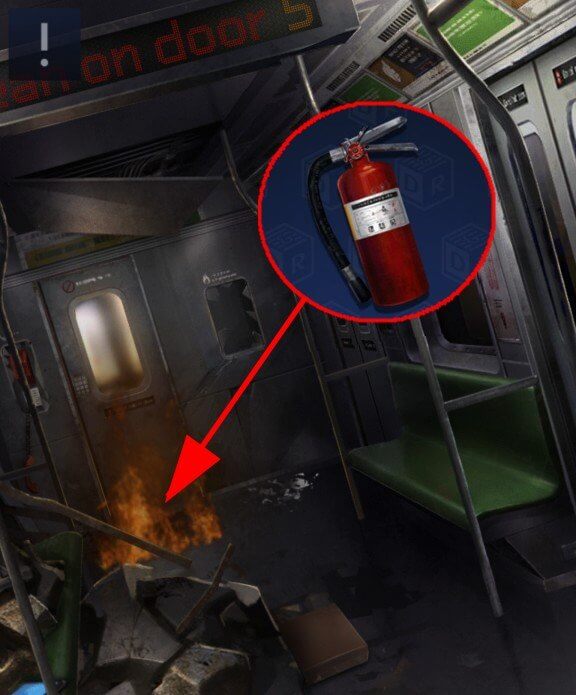 4. Message Board: Read the message from the message board. Get password: 56382.
5. Keypad: Enter the password: 56382. You can now access the control car. Enter the car. Check out the photo of a little girl. Get the number from the photo: 1217.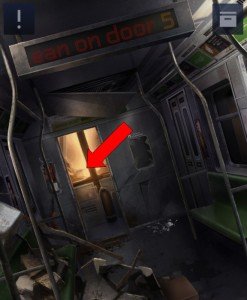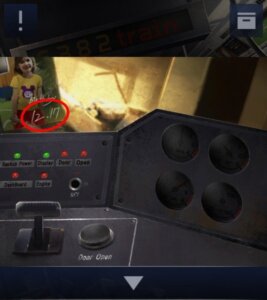 6. Briefcase: Look at the locked briefcase. Use the password 1217 to unlock the briefcase. Obtain the rail control key.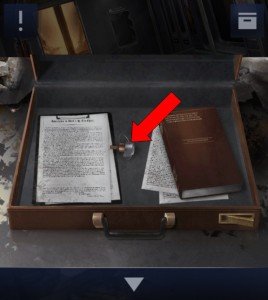 7. Control: Go back to the control car. Insert the rail control key into the keyhole labeled "Key". The control will turn on. Pressed the Door Open Button. The rail car door is now opened.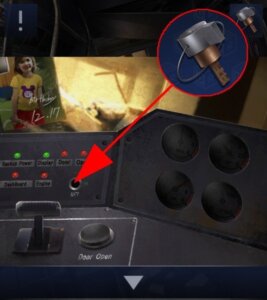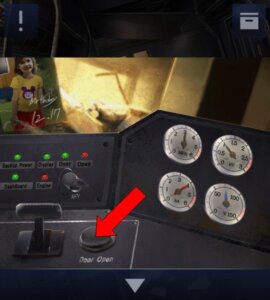 8. Door: Go back to the rail car. Escape the crashed train through the side door!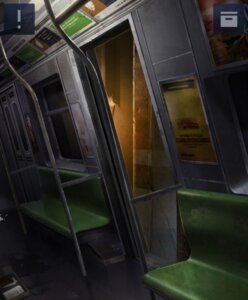 Bonus
B1. Locate a wedding ring with star-shaped diamond next to the briefcase. You have found the bonus star!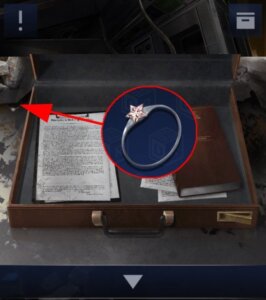 Quiz
Q1. Check out the tablet computer under the wreckage on the left seating. The quiz is asking for "V x kA". Go to the control car where the clue is located. Read the meters on the board: kA = 4 and V = 70.
V x kA = 4*70 = 280.
Q2. Input the quiz answer: 280 and you have solved the quiz!