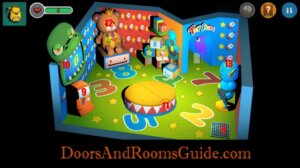 Walkthrough Item Index
1.
Cutter
2.
Gun
3.
Vacuum
4.
Bullet
5.
Robot
6.
House
7.
Armor
8.
Drainage
9.
Coin
10.
Screen
11.
Key
12.
Teddy
13.
Wand
14.
Monster
1. Cutter: Grab the wire cutter on the floor.
2. Gun: Get the gun on the floor.
3. Vacuum: Open yellow box. Get a vacuum.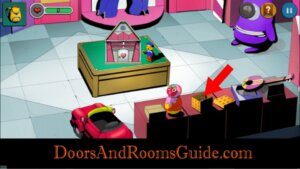 4. Bullet: Open drawer. Obtain a bullet magazine.
5. Robot: Combine the gun and bullet magazine. Hit the robot with the gun. Open center compartment. Get a key.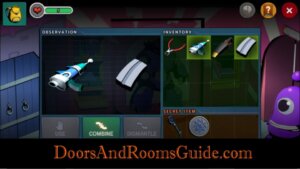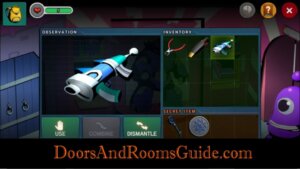 6. House: Use the key to unlock the toy house. Retrieve a screwdriver.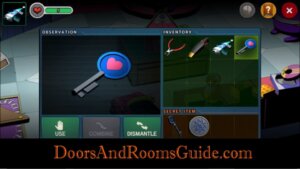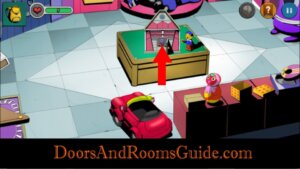 7. Armor: Use the screwdriver to loosen the screws on the cover under the armor. Cut the red wire with wire cutter. Enter game room.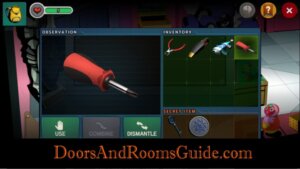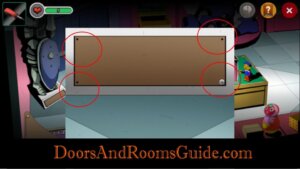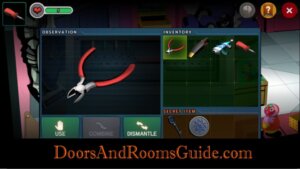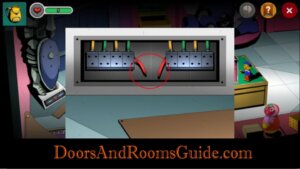 8. Drainage: Locate a drainage cover. Use the vacuum to retrieve a coin.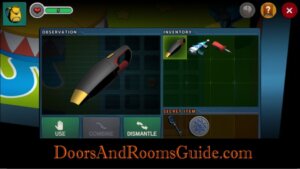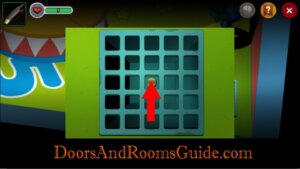 9. Coin: Use the coin on the toy machine. Turn the knob. Get a toy ball.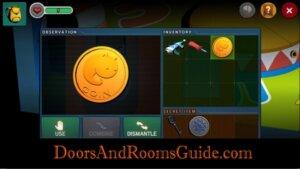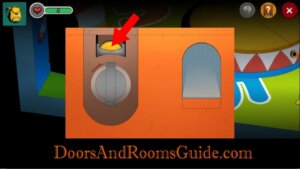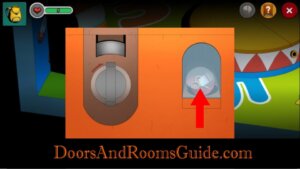 10. Screen: Notice the TV screen flashing numbers: 4-1-6-2-3-5.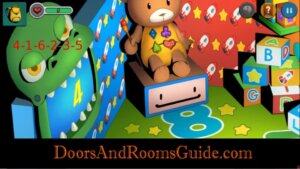 11. Key: Dismantle the toy ball and get a key. Insert the key in the keyhole. A toy crocodile will show up. Using the sequence from the TV screen 4-1-6-2-3-5, remove the crocodile's teeth as shown in the image below. Retrieve a blue gemstone.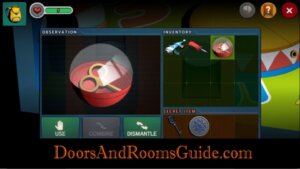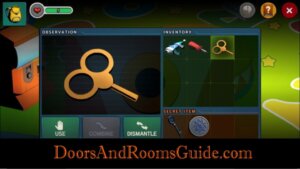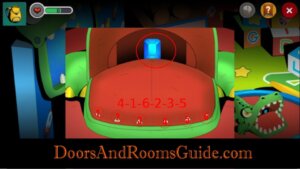 12. Teddy: Notice four shapes with dots on teddy bear's belly: Diamond(2), Club(4), Spade(3), Heart(7). Put the blue gemstone on the crown. A keypad is revealed. Enter password: 4732. Take the wand.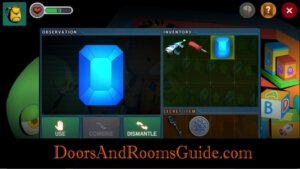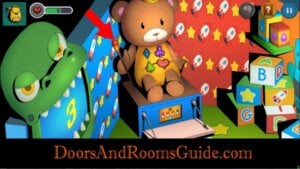 13. Wand: Dismantle the wand. Put the red ball on the robot in this room. Grab the ID card.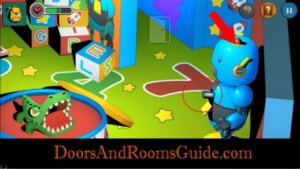 14. Monster: Go back to the main room. Use the ID card on the control pad. Place the handle on the switch and pull the switch. The purple monster is lifted. Exit the stage and escape.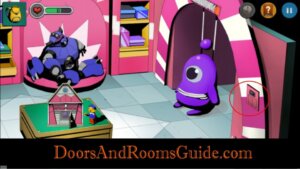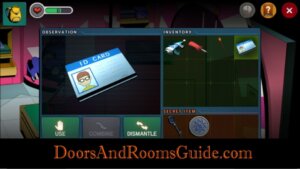 Warning:
1. Do not attempt to open the blue door. The knight will hit you with its sword.
2. Do not touch the purple monster. It will attack you.
3. Beware of the crocodile mouth. Do not put your hand in its mouth before removing the teeth.
4. Try taking the wand from the teddy bear is not as safe as it looks.