Unlocking Stage 6
In order to unlock stage 6, you have to go back to Stage 2 and use secret Door Key from Stage 1 to clear unlock the secret door.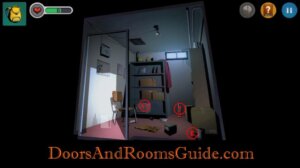 Walkthrough Item Index
Trap Warning
1. Mop
2. Cleaner
3. Floor
4. Painting
5. Drawer
6. Roll-Up Door
7. Saw
8. WD-40
9. Metal Bar
10. Vault
11. Safe Box
12. Door
1. Mop: Grab mop.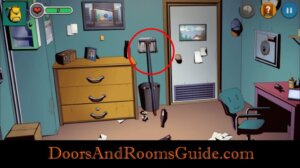 2. Cleaner: Open cardboard box and get a bottle of floor cleaner.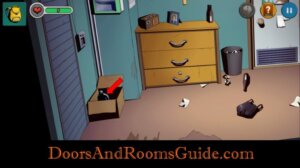 3. Floor: Combine mop and cleaner. Use the mop to clear the stain on the floor. Get a passcode consists of images: camera -> globe -> chat cloud -> phone -> camera -> phone.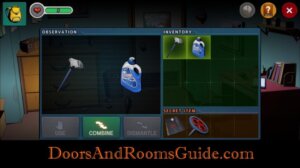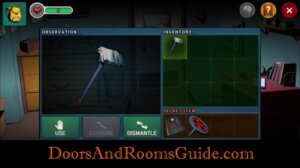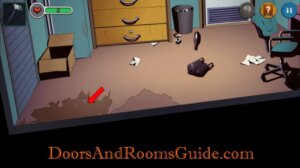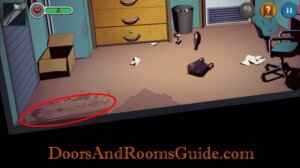 4. Painting: Check out the painting on the painting on the wall. Press on the buttons in the order as image passcode. Retrieve a drawer key.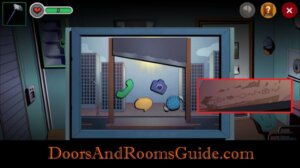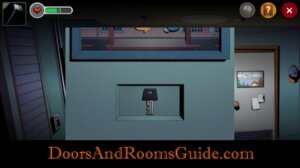 5. Drawer: Use the drawer key to unlock the bottom drawer. Pick up a battery.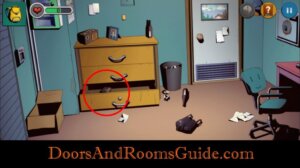 6. Roll-Up Door: Insert battery into the roll-up door controller. Enter the storage room.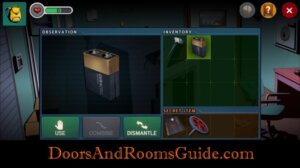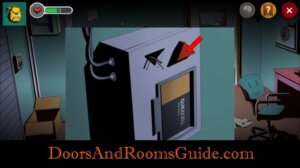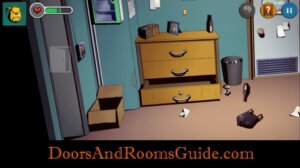 7. Saw: Grab the saw on the floor.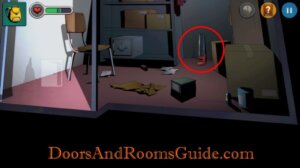 8. WD-40: Pick up the WD-40 in the corner.
9. Metal Bar: Use the saw to remove a metal bar from the vent cover.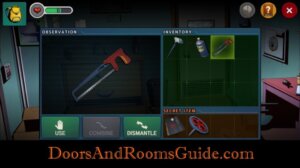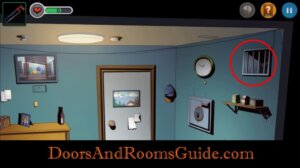 10. Vault: Clean the stains on the door with WD-40. Use the metal bar as the handle. Turn the handle counterclockwise until the light turn green. Open the door. Get a stethoscope.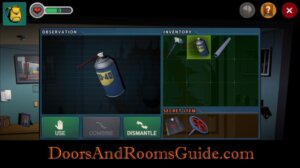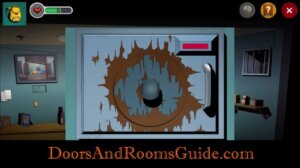 11. Safe Box: Place stethoscope on the safe box. Turn the lock slowly while listen for a clicking sound. Puzzle Solution:
Left (3), Button
Left (2), Button,
Right (5), Button,
Left (7), Button
Right (4), Button. Open the safe. Get the door key.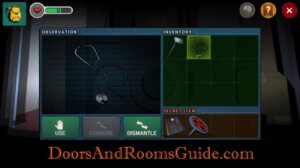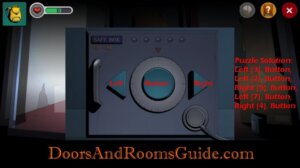 12. Door: Unlock the room door and you have escaped!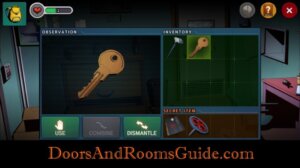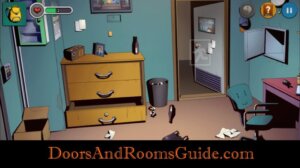 Warning:
1. Be careful of the painting puzzle. If wrong button is pressed, the guillotine will cut you.
2. Do not touch the power switch in the storage room. You will get chopped.